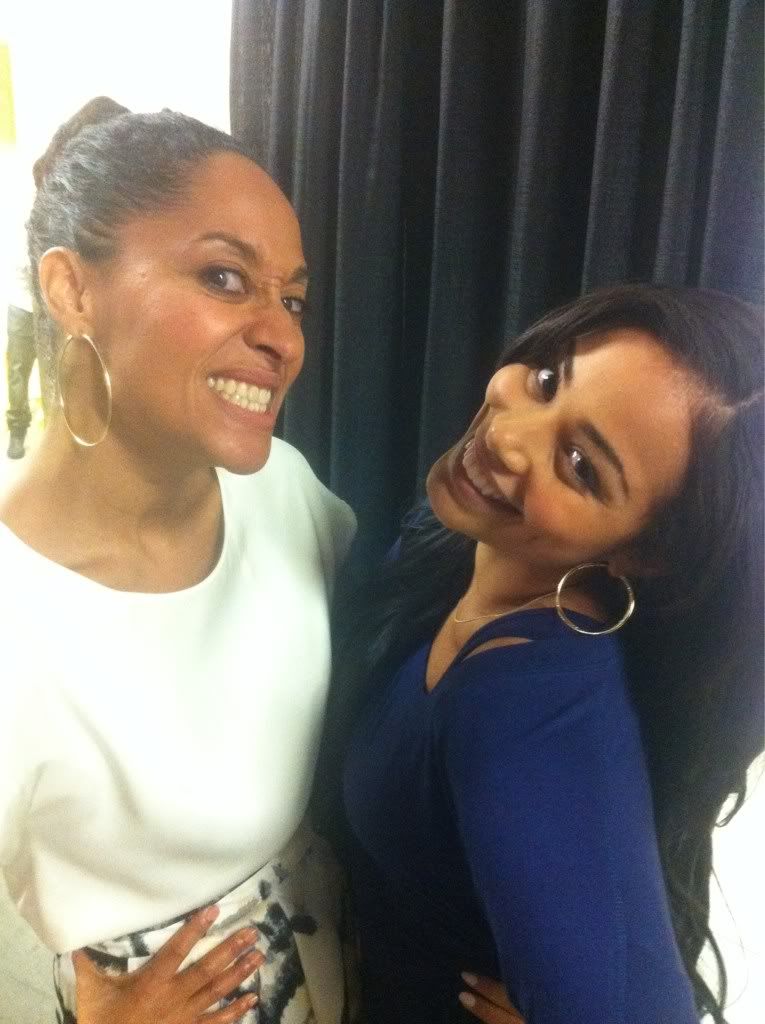 Wondering what your fave celebs were up to over the weekend? We've got the pics and deets straight from the horses' mouths...meaning twitter feeds...inside. Check out Lauren London, Tracee Ellis Ross, Angela Simmons, "Basketball Wives," and more were doing...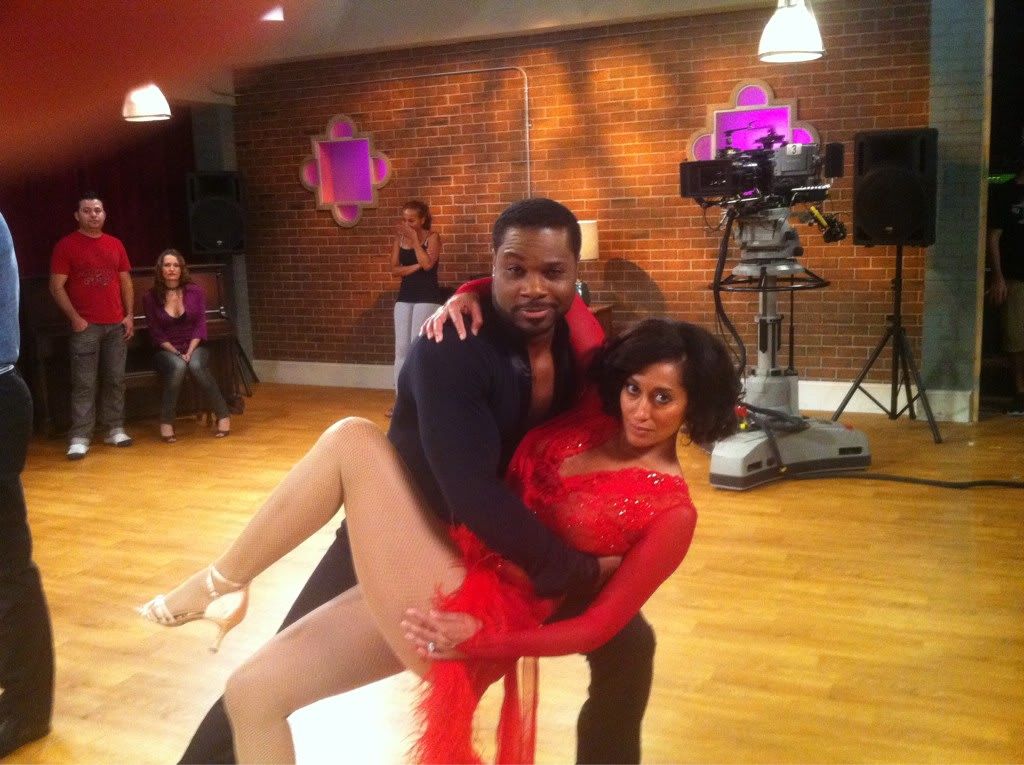 Tracee Ellis Ross is on the "Reed Between The Lines" set today over at BET studios. And she leaked some pics of her and on-screen hubby Malcolm Jamal Warner filming a dancing episode.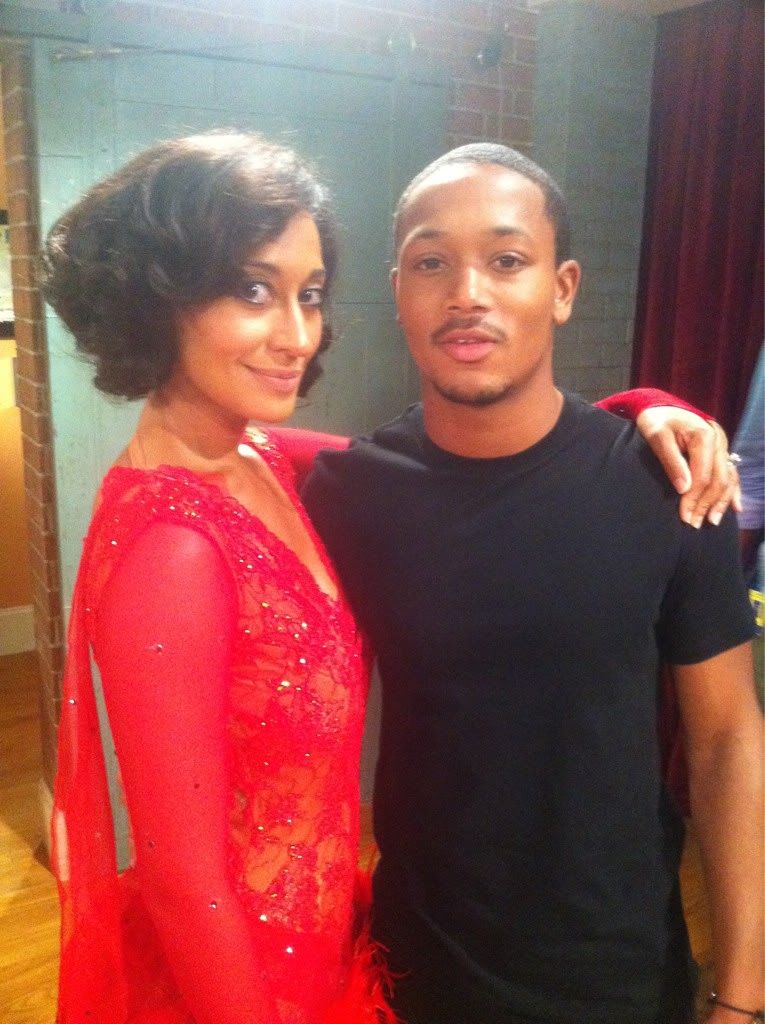 Romeo plays their instructer.
And Lauren London makes an appearance as well.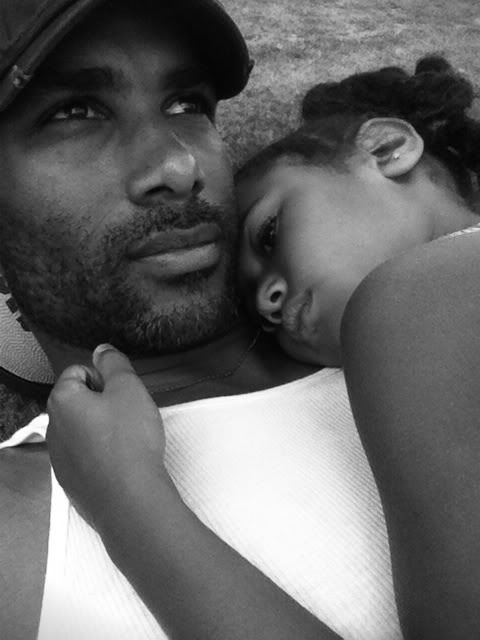 Boris & Nicole Kodjoe posted this heart-melting pic of their daughter Sophie cuddling with daddy: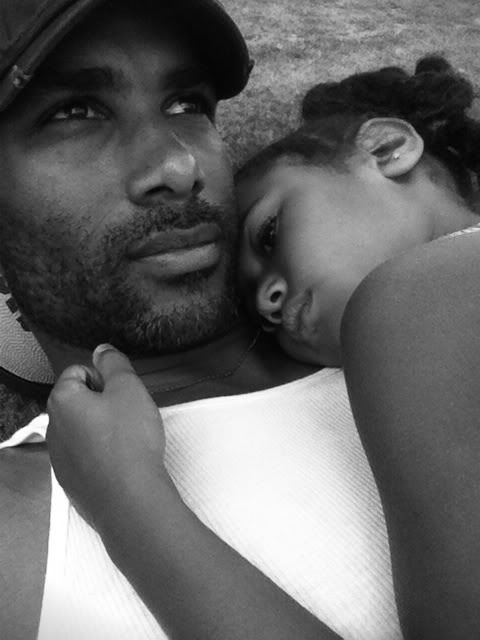 And mama Nicole posted her cuddling with her daughters while reading Princess & The Frog at home. She's now in Covington, LA working. Cute!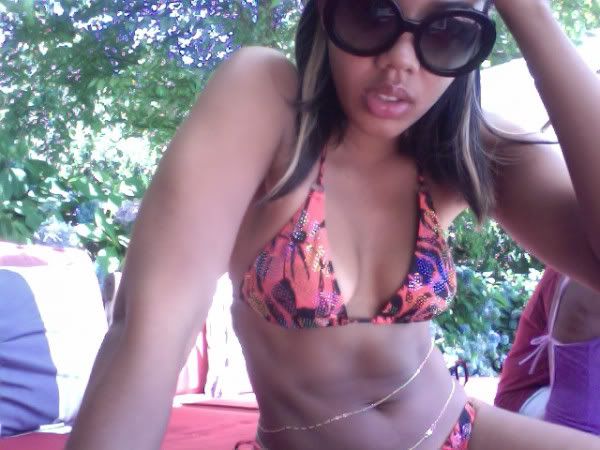 Angela Simmons showed off her bikini bod while chillin' in The Hamptons over the weekend. And she took a bit of time to catch up with her "fashion mentor" Rachel Roy: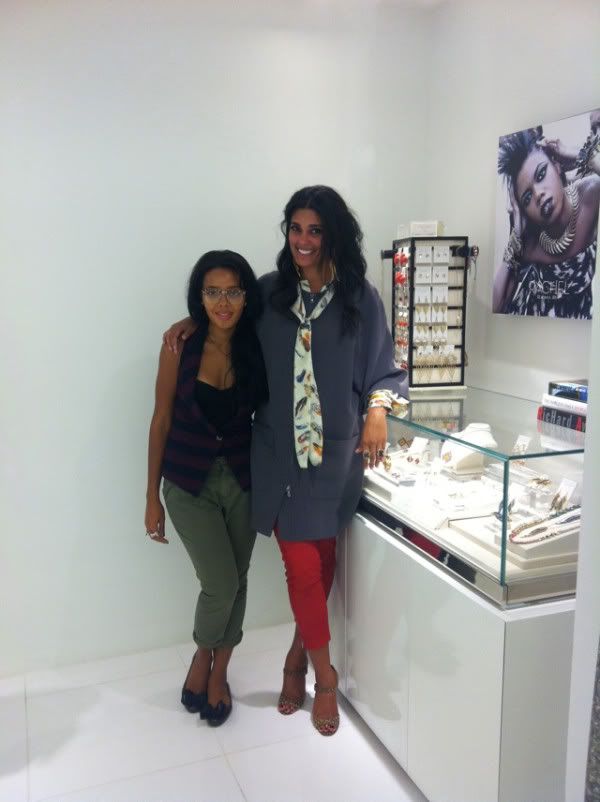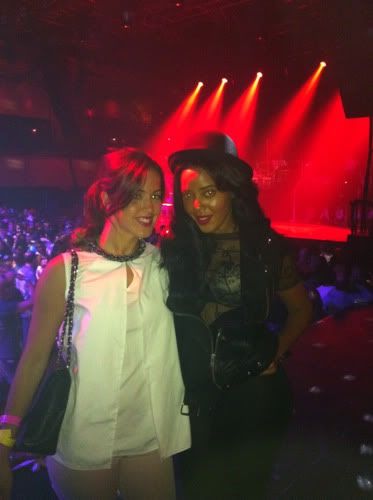 And she finished up her weekend by taking in Beyonce's concert last night at Roseland Ballroom.
Tameka Raymond told her followers its a Pierre Hardy type day while shopping for shoes.
Gloria Govan is busy doing a photoshoot today. And she tweeted this sneak peek: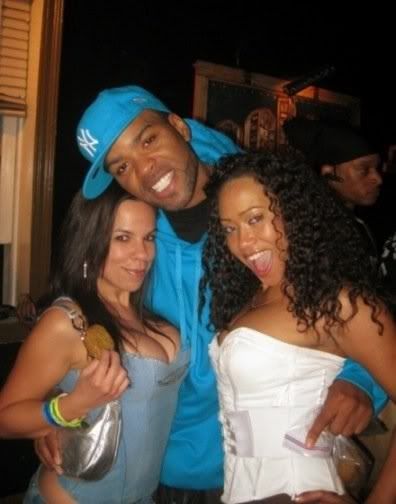 Former Destiny's Child chick Farrah Franklin tweeted a pic showing her night out with Method Man and her girl for her girl's b-day.
Usher's back in the studio. He tweeted a pic and hinted to his readers he's making something with someone big...who's burrough starts with a B. Hmmm....
In case you didn't know Malika Haqq is starring in a new movie Somebody Help Me 2 with Marques Houston. So they stopped by our homies Hip Hollywoood to chat about it.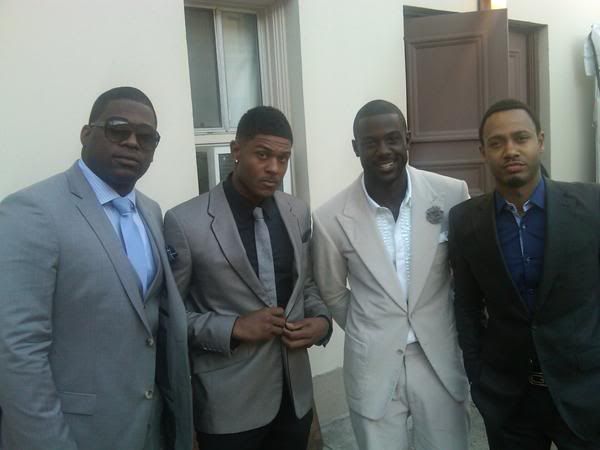 Pooch Hall & David Banner posted this pic with Terrence J and Lance Gross at the UNCF event this weekend calling themselves the new Rat Pack.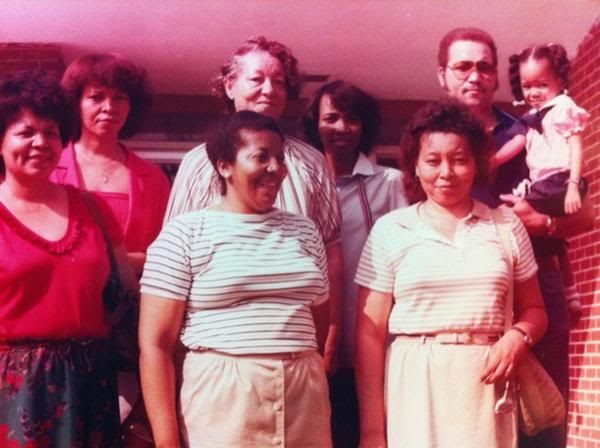 Can you guess who the celeb the kid in this pic grew up to be? It's a 4-year-old Monica! Her dad is holding her and she tweeted the pic out saying her Aunt (also in the pic) sent her the vintage family pic recently.
Now that she's married to a man who's family owns a vineyard in Napa, Tamera Mowry Housely's been spending a lot of time there. She went this weekend with friends and got some funny temporary tatts.
Letoya Luckett partied it up in Vegas over the weekend for a friend's B-day: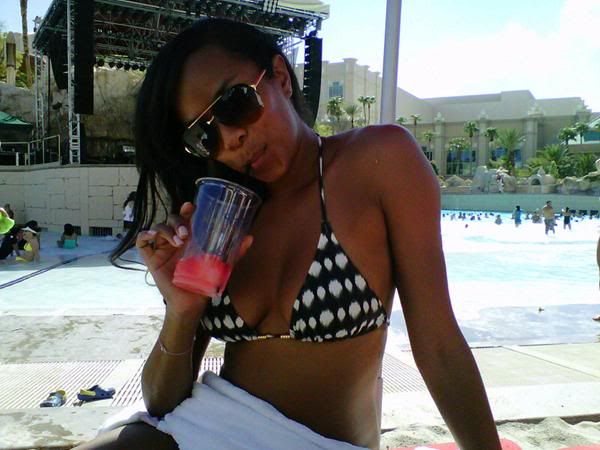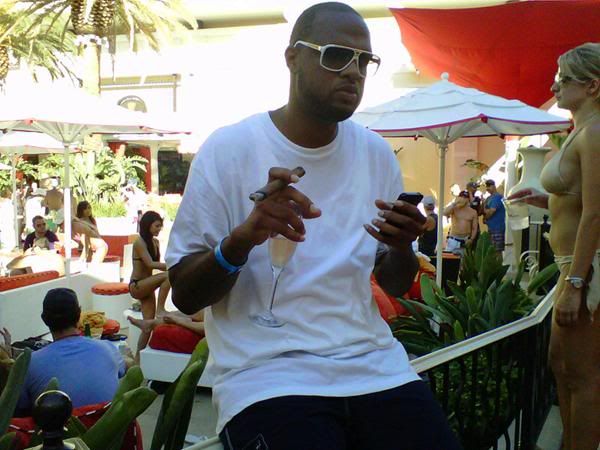 And she kicked it poolside with her man Slim Thugg in between the parties.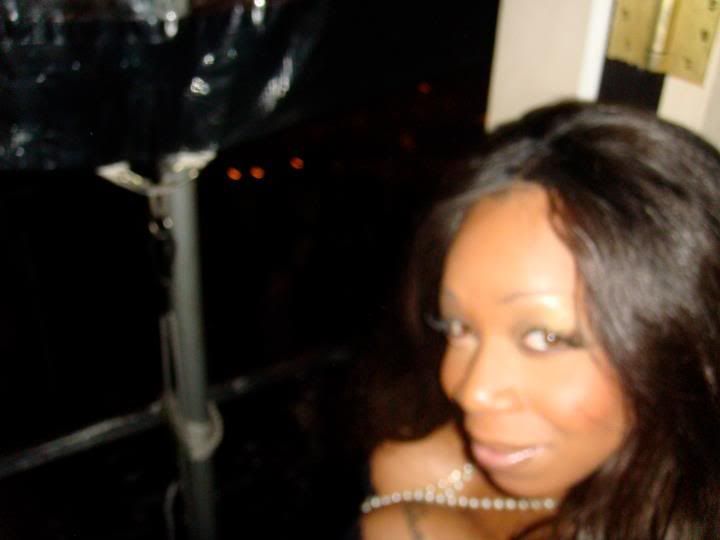 We haven't seen Tiffany "New York" Pollard in a minute. And she posted this pic on Facebook over the weekend...I guess letting us know she's still here....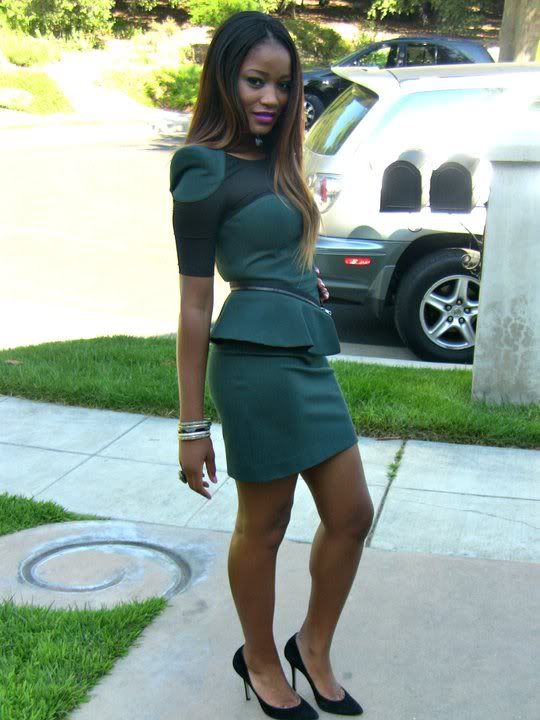 Cutie KeKe Palmer showed off her look before heading to the UNCF awards yesterday.
Actresses Tisha Campbell Martin & Tasha Smith spent some friend time together over the weekend.
Streetball fan (she's a coach as well!) Teyana Taylor was spotted in Harlem over the weekend taking in some games with the fellas...and a snake.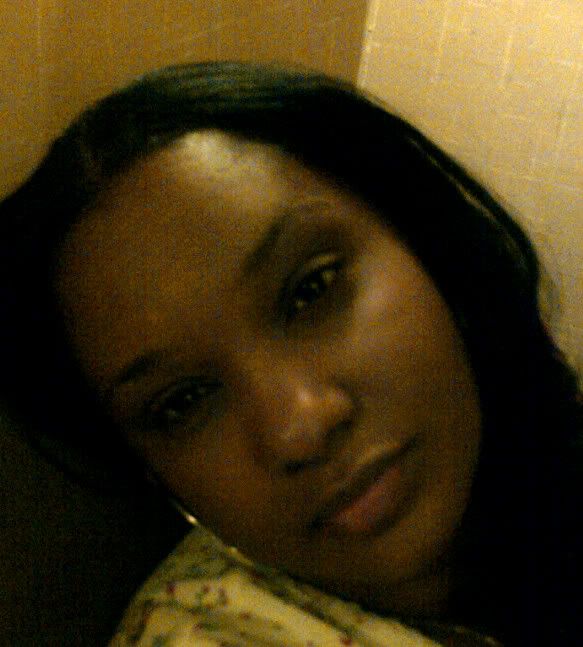 Mia X gave us a peek at her face over the weekend. Where you been girl?!
And Evelyn Lozada worked the NYC media crowd over the weekend to promote tonight's "BBW 3" Reunion kick off.
Source: http://theybf.com/2011/08/15/twitpic-roundup-whats-up-to
Heidi Klum Heidi Montag Hilarie Burton Hilary Duff Hilary Swank Isla Fisher