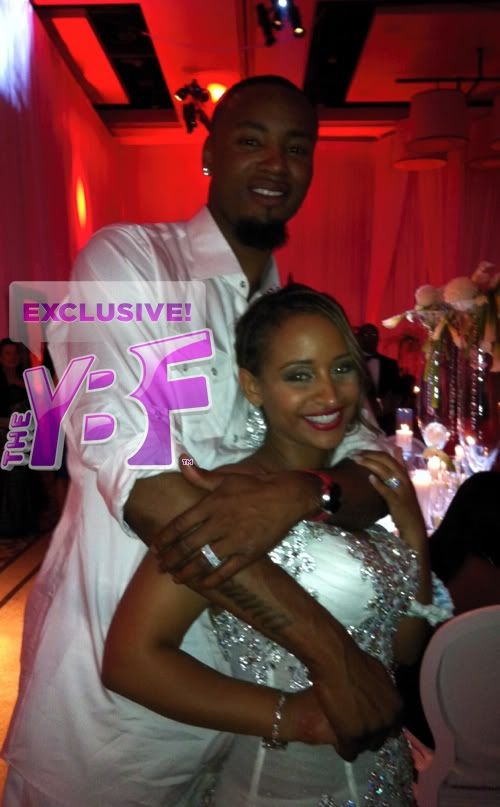 Well how about this chic-to-pretty-damn-casual blissful wedding?! NBA star Rashard Lewis--yeah, the same guy involved in the totally made up love triangle with LeBron James & Savannah--wed his fiancee' Giovanni Fortes last week at a resort in California. And TheYBF.com has the exclusive--and interesting--pics from the wedding & reception.
Louis Vuitton foolery and a beautiful setting this-a-way...
34-year-old Washington Wizards baller Rashard and Giovanni have been together 11 years (there's still hope ladies!) and have 2 uber cute kiddies, Gianna and Rashard Jr. They met while Giovanni was at college in Seattle (where she joined Zeta Phi Beta Sorority in 2001) and Rashard played for the Seattle Supersonics.
The couple wed with their kiddies in tow in front of 250 of their closest friends and fam on August 13th--all in the beautiful Terranea Resort setting in Rancho Palos Verdes.
The bride donned a gorgeous flowing ivory Vera Wang gown--with a sheer black embellished sash--while walking down the aisle to Alicia Keys' "Never Felt This Way." And for the black-and white themed nuptials, the couple's son performed his duties as ring bearer and their daughter rocked her flower girl position.
Precious!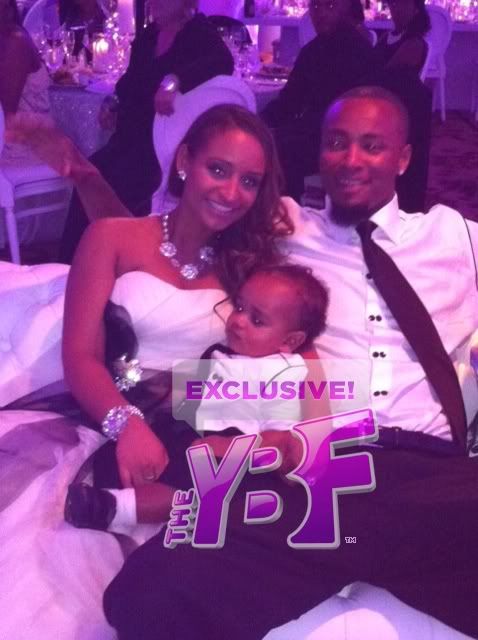 The wedding party and guests noshed on luxe yummies like Wild mushroom ravioli, Roasted beet salad, Pan roasted striped bass, Chianti braised short ribs, and Mango croissant bread puffing and Caramel cheesecake creme brûlée for dessert.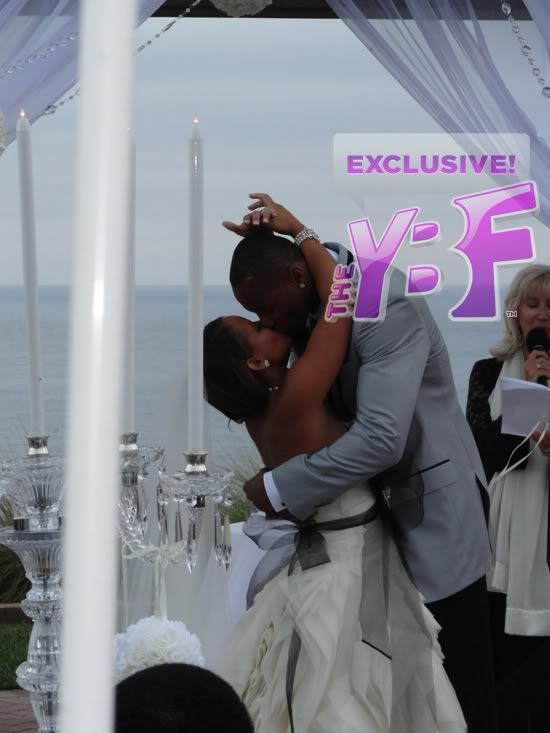 And after the ceremony, things got extra relaxed. At least one half of the bridal party did. The groom changed into a white button down shirt and white shorts and red sneakers, while his groomsmen changed into red shorts and red Nikes. Meanwhile, the bride changed into yet another wedding gown--this one extra sparkly:
Alrighty...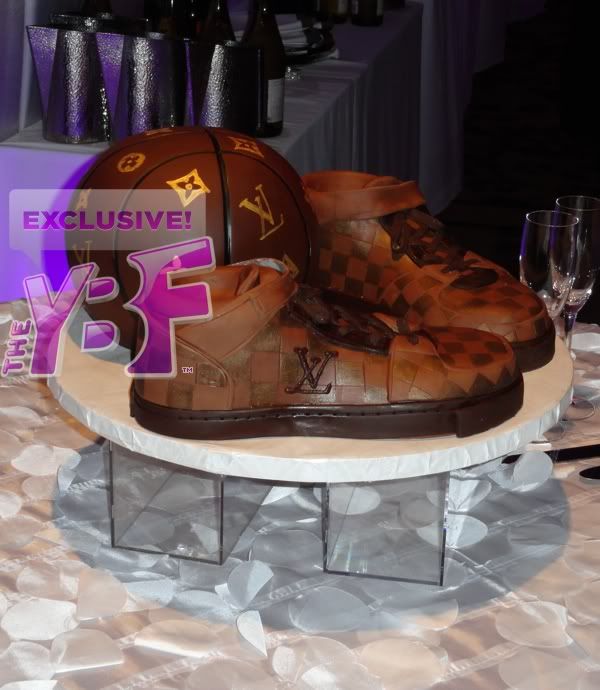 Guess you gotta let the groom have something for himself...
And the couple cut their California oranges decorated cake--which had edible text written on it documenting their story together-- to kick off the party. Can't say they didn't add their own personal touches to their big day.
We've got tons more exclusive pics from the wedding in our photo gallery. CHECK IT.
CONGRATS TO THE COUPLE!
Source: http://theybf.com/2011/08/17/ybf-exclusive-inside-nba-baller-rashard-lewis-resort-wedding