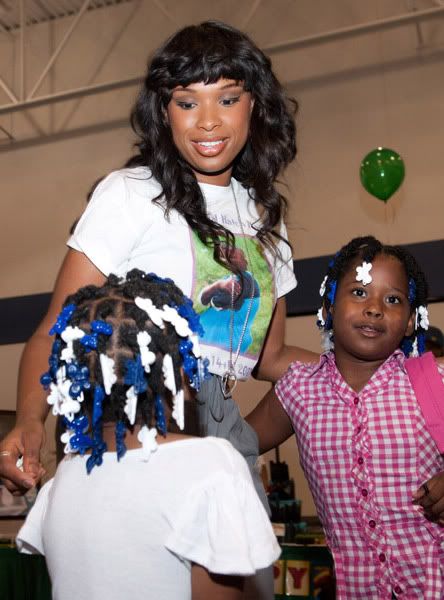 Over the weekend, Jennifer Hudson and her family celebrated the life and legacy of her slain nephew Julian D. King by giving out school supplies to children in her hometown of Chicago. Get the deets inside....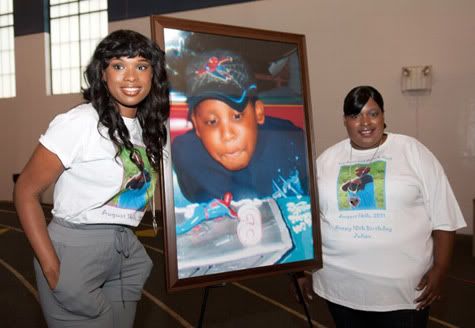 In Chicago, Jennifer Hudson was joined by her sister Julia at the first Julian D. King Gift Foundation Hatch Day celebration, started in honor of her nephew.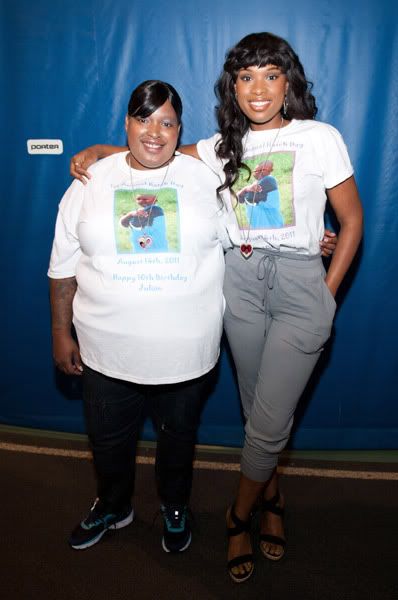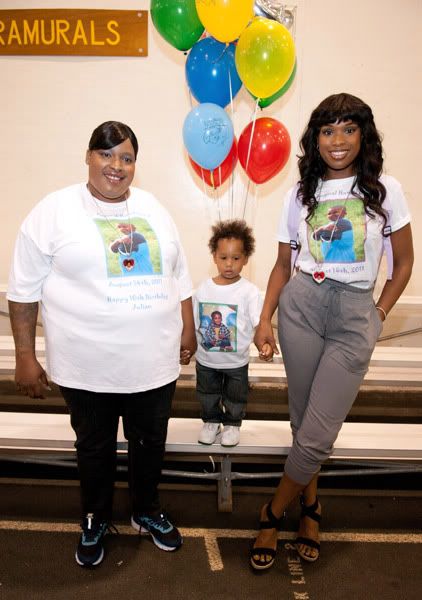 It was truly a family affair as the Hudson sisters were joined by Jen's little one, David Daniel Otunga Jr. Awww.
The event was held at the De La Salle Institute and volunteers wore shirts that read "Happy 10th Birthday Julian" while passing out school supplies.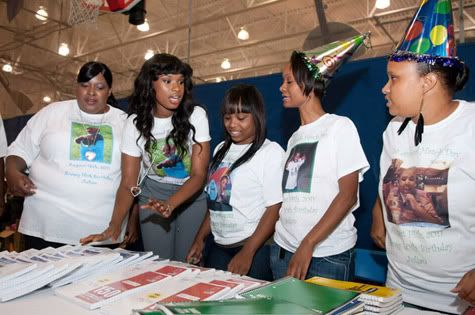 It's great to see Jennifer and Julia keeping Julian's legacy alive.

Source: http://theybf.com/2011/08/15/celebs-give-back-jennifer-hudson-and-her-sister-julia-honor-slain-nephew-at-the-julian-d-
Katharine Towne Katherine Heigl Katie Cassidy Katie Holmes Katy Perry